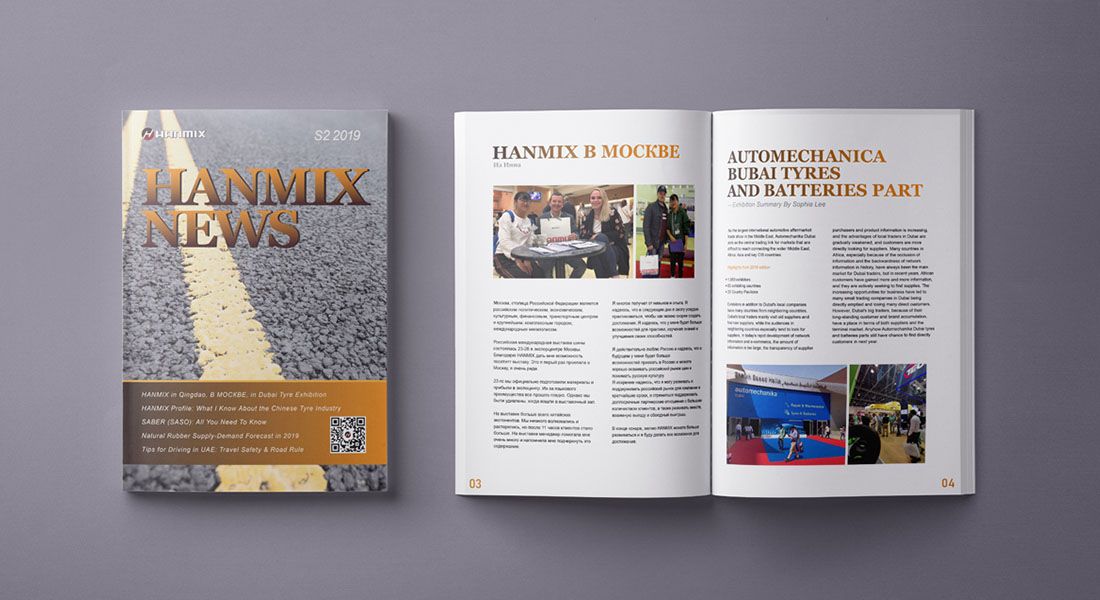 Published on Jul 2, 2019
HANMIX Magazine tells what happens in tyre and tyre related industry:

Qingdao International Tyre and Wheel Fair Summary.
HANMIX В МОСКВЕ.
Automechanica Bubai Tyres and Batteries Part.
HANMIX Tyre Products.
HANMIX Light Truck Radial Tyre.
HANMIX Profile: What I Know About the Chinese Tyre Industry.
HANMIX Off-The-Road Bias Tyre (Hot Sale).
HANMIX Off-The-Road Radial Tyre.
SABER (SASO): All You Need To Know.
Rubber Tyres Exports by Country.
HANMIX Industrial Tyre.
The Tyre Market In Dubai.
Natural Rubber Supply-Demand Forecast in 2019.
HANMIX Forklift Tyre.
Tips for Driving in UAE: Travel Safety & Road Rules.
Published in: Automotive
Read online:
https://www.slideshare.net/ssuserfdb563/hanmix-magazine-s2-2019